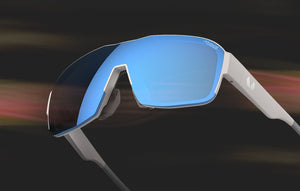 RIDGE AMBER
HIGH CONTRAST LENS
RIDGE AMBER HIGHT CONTRAST LENS
Design for off-road terrain light conditions and colors; ease the color variation issue caused by high contrast system. Then Ranger perfectly shows neutral color and see better angels in any terrains by adjusting spectrum.
Design for outdoor
Enhanced lens
Rather than only enhanced in red on traditional high contrast; Amber high contrast enhances in green and blue, even better for outdoor activities.
GOOD FOR DAILY LIFE
AMBER RIDGE high contrast lens gives soft and warm version, even better for different occasions.