about
VIGHT
VIGHT started in 2014 by an Australian-Taiwanese selling only locally and Japan. European partners joined in 2020 with the goal of transforming VIGHT into a global brand.
We created VIGHT to build the highest quality eyewear for people who thrive outdoor and love being active, just like ourselves.
VIGHT VISION
We care about the environment, sustainable sourcing and social equality. This defines the nature of the relationships we build with our partners, clients and collaborators.

Born for sports
VIGHT is determined to be the leader of outdoor sports brand. With professional R&D team, VIGHT innovates new technology with no limitation and solves varied issues by revolutionary design, furthermore users can focus on sports itself when they wore VIGHT.
Explore more
VIGHT explores different levels and types of extreme sports, these varied sports will inspire more ideas on product design and develop customized products for different sports. It is core value of VIGHT.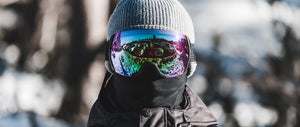 / RIDGE + /
Photochromic with high contrast lens, It made for all weathers and varied lights from cloudy day to sunny day.
/ Single layer anti-fog lens /
Laminated anti-fog lens is 3 times better than other existing brands under laboratory durability test. It could block UV light then provide improved ride experiences with better vision.

/ RIDGE /
RIDGE provides true high contrast lens, Vight's revolutionary technology can filter over-exposed and influential light under varied light sources. Because of this innovation, RIDGE lens makes rider see the different terrains much clear and wider.。
/ 3 times longer ant-fog lens /
Janan lens gives better anit-fog efficacy, three times better than reglur lens.
/ Facial and eye ball studies/
Foucs on comfort and fitness , Vight design all products according to numbers of studies on face shapes and different eye colors to meet the better setting of each prodcuts.